Fiona Griffiths
Your Virtual Business Support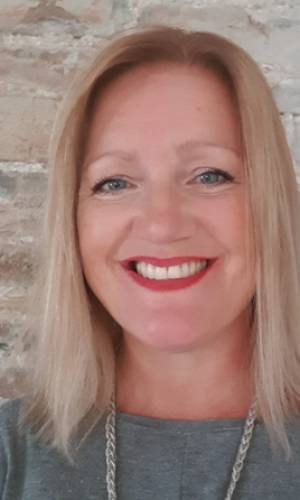 I firmly believe that you can work in any industry if you have great skills, competencies and the proficiency to learn quickly.
I am fortunate to have had the opportunity to work in several industries throughout my career including hospitality, marketing, insurance, property management, leisure, event management and more recently haulage.
Having been employed and trained to a very high level by international corporations such as Marriott Hotels, to being responsible for over 400 employees for a field marketing agency in UK, my career has allowed me to work in the States, all over the UK and more recently 8 years in the Middle East. Living in the most beautiful country of Oman, where it was safe and friendly, I was grateful that my daughters were able to experience a different culture growing up.
My role was to help foreign investors set up new businesses in the Middle East with the first engagement being from a German investor to establish a chain of high-end clothing boutiques in Oman's top hotels. After that project was completed, an Indian investor approached me to open a group of health clubs in the city of Muscat and my final test was to set up a Property Management company for an Omani who had over 500 hundred residential units both locally and internationally which was also to include the set-up of maintenance and sales teams.
Working in the Middle East was no easy feat. Being a woman in a predominantly masculine environment had many challenges but these were overcome with pure grit and determination and the goals for the investors were achieved. Having returned to the UK, I have been fortunate to help a growing local haulage company set up all new policies and procedures. Additionally, I have project managed a new build property for myself which I have now opened as an Airbnb.
So, having had all these wonderful experiences being both employed and self-employed, I have set up OpenDesk Virtual Business Support where I can confidently pass my knowledge, skills and tenacity to help your business.
Professional
I am competent, capable and skilled in the services I offer and if I don't know how to do a task, I will certainly find out how to deliver and complete it.
Experienced
With decades of experience building up my knowledge and skills, I am fortunate to have had the opportunity to work in several industries throughout my career.
Trusting
Customer confidentiality is of utmost importance. My principle is integrity and discretion to comply with the security and GDPR on all aspects of my work.
Hard Working
I work hard but I also work SMART with my ultimate goal being to exceed my clients expectations.
Relatable
Trying to be good at everything is unreasonable. Throughout my career, I concentrated on the tasks that I am good at and sought help on tasks where I needed support. That is what I encourage my clients to do.
Independent
I will always look at each client and task independently. I am not sponsored or supported by any company to use their goods or software.
Approachable
If you want to offload tasks you dislike, can't manage your workload or have simply got in to a bit of a mess, however hard it is, asking for help is the best thing you can do. That is exactly what I am here for.
Sociable
My history of working with the public and clients has given me a great depth of experience in a wide variety of social sectors.